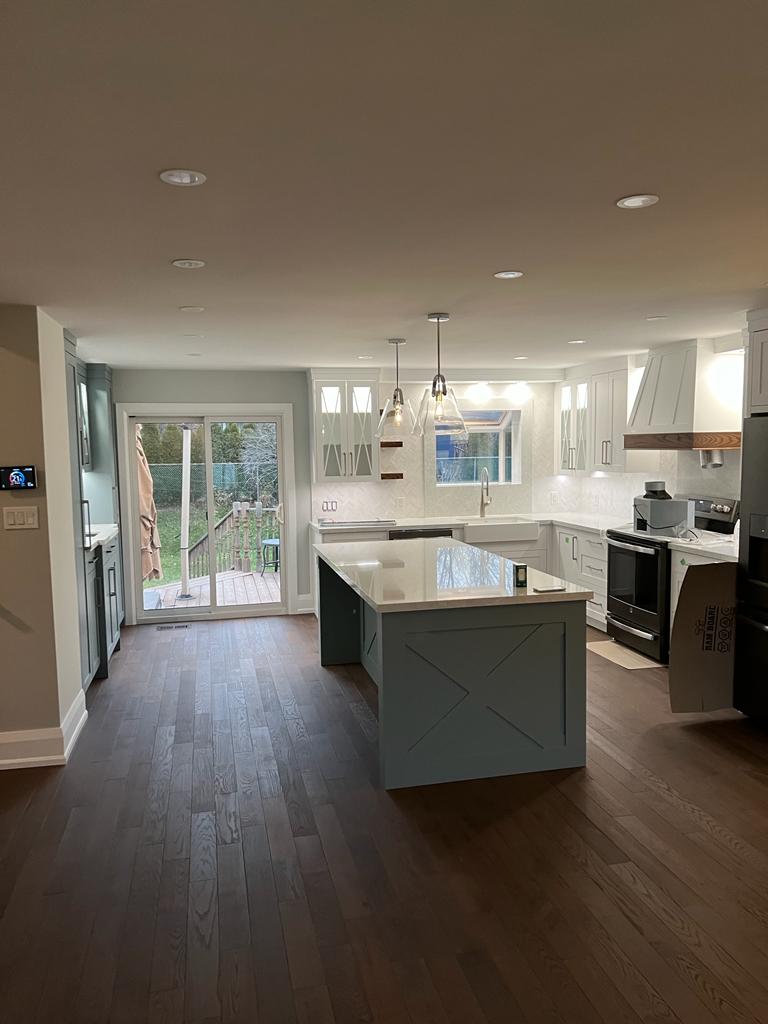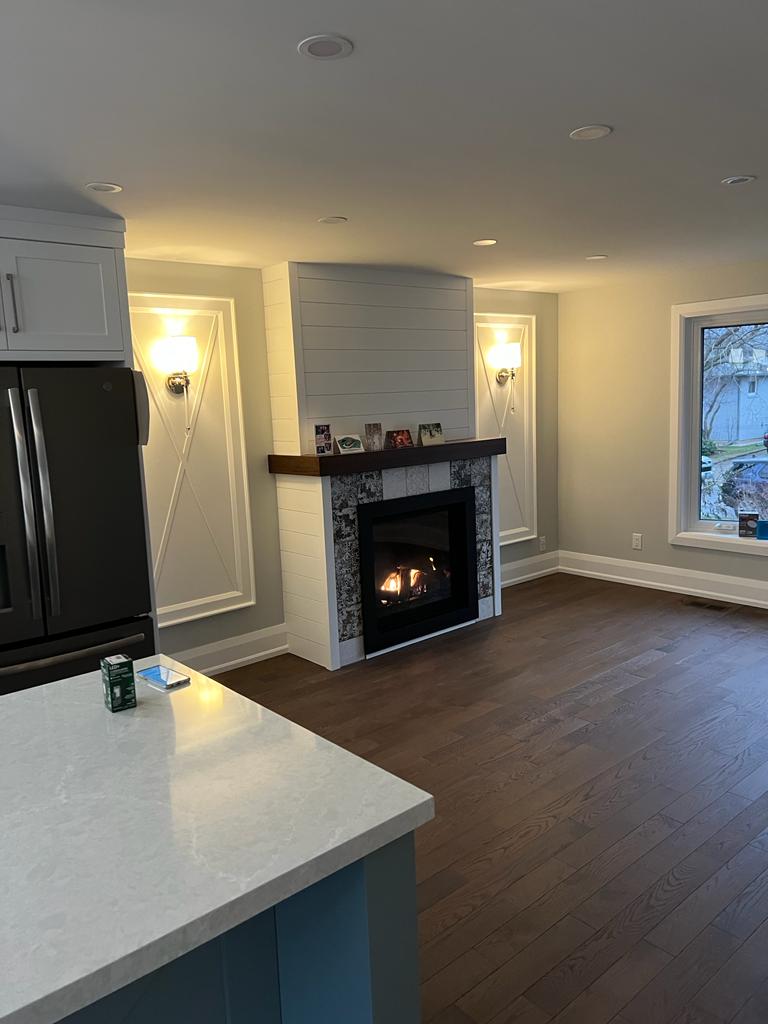 Interior House Painting
Our Kaplan Construction company offers excellent service for interior house painting in North York, whether you are worried about a little paint job or want an entire basement furnishing, our workers and professional advisors are here to deal with all your problems at the cheapest of expenses. We can furnish your house, re-do your basement, fix your frames, install your drywall for you, repair any faults that you may have about your ceiling or walls, remove popcorns and much more. With that stated, you should trust us for interior house painting in North York as we give it a professional touch. Our painters are reigns supreme when it comes to the pain jobs they do. Your whole house can be re-painted in no time at all and have an immaculate look to it that will not only leave you in awe but also all the people who visit you won't be able to help but ask you how you got it done.
Having to get your house furnished and re-painted or remodelled can be the cause of some unwanted stress. Especially if you are worried about the expenses it will bring along and worrying about hiring the wrong construction company to take care of your house furnishing business for you. However, our company is here to offer you the opportunities that any other famous company would, at a much lesser price. We excel in quality interior house painting in North York and are willing to provide you with the best of our professional workers who will assist you and remodel your house to have you satisfied with it.
If you happen to live in North York, Canada, you can easily avail our services for interior house painting in North York at any given time. We will arrive at your house with the best products and pieces of equipment to make sure that you don't regret getting a helping hand from us. If you are thinking about getting any of the services that we mentioned above, then you would want to visit our official website online and get our telephone number from there. There are several FAQs and picture gallery as well that will help you see and get to know more about us. Once you are convinced that we won't rip you off and will be sincere with our services of interior house painting in North York, you can grab that phone and give us a call. Not long after that, we will be available at your doorstep to re-paint your house.
Whether you want an entire house interior painting or just want to get a room or two done, you will get a scrupulous result waiting for you by the time we finish your job. So what are you waiting for? Go ahead and avail of our services and we promise you that you won't regret the way we will make your house look in just a short period. We are here to assist you at any given time!
We Provide the service in these all cities & Near By
Brampton

Markham

Missisauga

Hamilton

Toronto

Downtown

Stouffville

Ajax

Oshawa

Toronto

North york

Vaughan
Oakville
Newmarket
Richmond hill