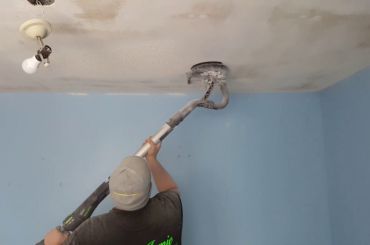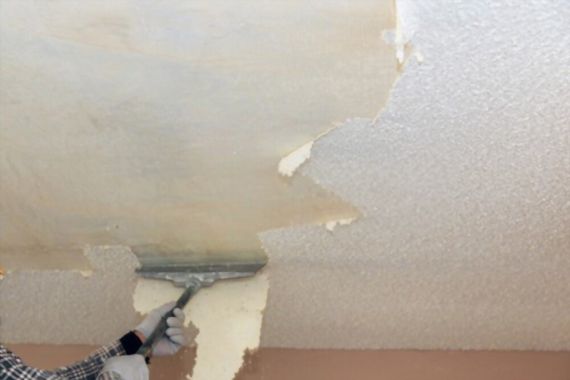 Popcorn removal
Popcorn ceilings use to be the most popular design in the times of 80's but now in this era it is not famous anymore. Now some of the homeowner of the older houses wants to remove their popcorn ceilings. This Popcorn removal north York can be quite hassle and we at Kaplan construction are here to help our customers for the removal of popcorn ceilings. Our company offers these popcorn ceiling removal services at very affordable prices. We make sure to provide our services with experienced, professional and skilled employees. The procedure of Popcorn Removal North York we provide our customers these services with applying the fresh coat of paint or even we evaluate that room in with the popcorn ceiling is installed.
Those popcorn ceiling also help to absorb sound and tone which use to make these popcorn ceiling most popular in the past. And now-a-days these popcorn ceilings are not popular and are not used in the modern designs. The fact is popcorn ceiling are most incredibly difficult to remove.
It is quite tempting the Popcorn Removal North York because it is that task which can be done by the best experts. Our customers are finally ready to get rid of the Popcorn Removal North York there are few things that customer's needs to consider.
To make our customers understand about the process of how we remove the popcorn ceiling you need to take a look that how it works. The spray-on and paint-on ceilings treatment contains those white asbestos, but now it moves to paper based product to create that popcorn texture. The Popcorn Removal North York turns to much more complicated process but it depends what kind of material it is used.
We at Kaplan construction guarantee our customers to remove popcorns ceiling treatment because it contains a different process. We have the steps below to give us an idea of what it is.
Firstly, we try to remove everything from the wall such as buttons of light and fittings.
• All the things such as equipment and floor should be given special treatment to protect from dust and other harmful materials.
• Our team Unpainted Popcorn Removal North York to remove as the water-based solution is required which dissolves stucco.
• After the removal of stuff, we at your service provide a brand-new finish.
• Taking care of all your needs, everything would be done well in advance for a great finish.
• Of course, when the work is done, it is our duty to clean it and remove the undue stuff from the area.
WE AT Kaplan Construction gives our customers home with a look that is outclass and mesmerizing with Popcorn Removal North York. We make our customers surprised at how much of a difference our services make! It is a good idea to remove it while planning to sell a home soon. It provides value to the house. For any further queries, you can contact us through a phone call or reach us through the email mentioned on the website.
We Provide the service in these all cities & Near By
We Provide the service in these all cities & Near By
Brampton

Markham

Missisauga

Hamilton

Toronto

Downtown

Stouffville

Ajax

Oshawa

Toronto

North york

Vaughan
Oakville
Newmarket
Richmond hill